Naitik Mehta
Design @Memberstack
I'm happiest when I'm building technology to solve hard problems. Focus areas: Product & growth.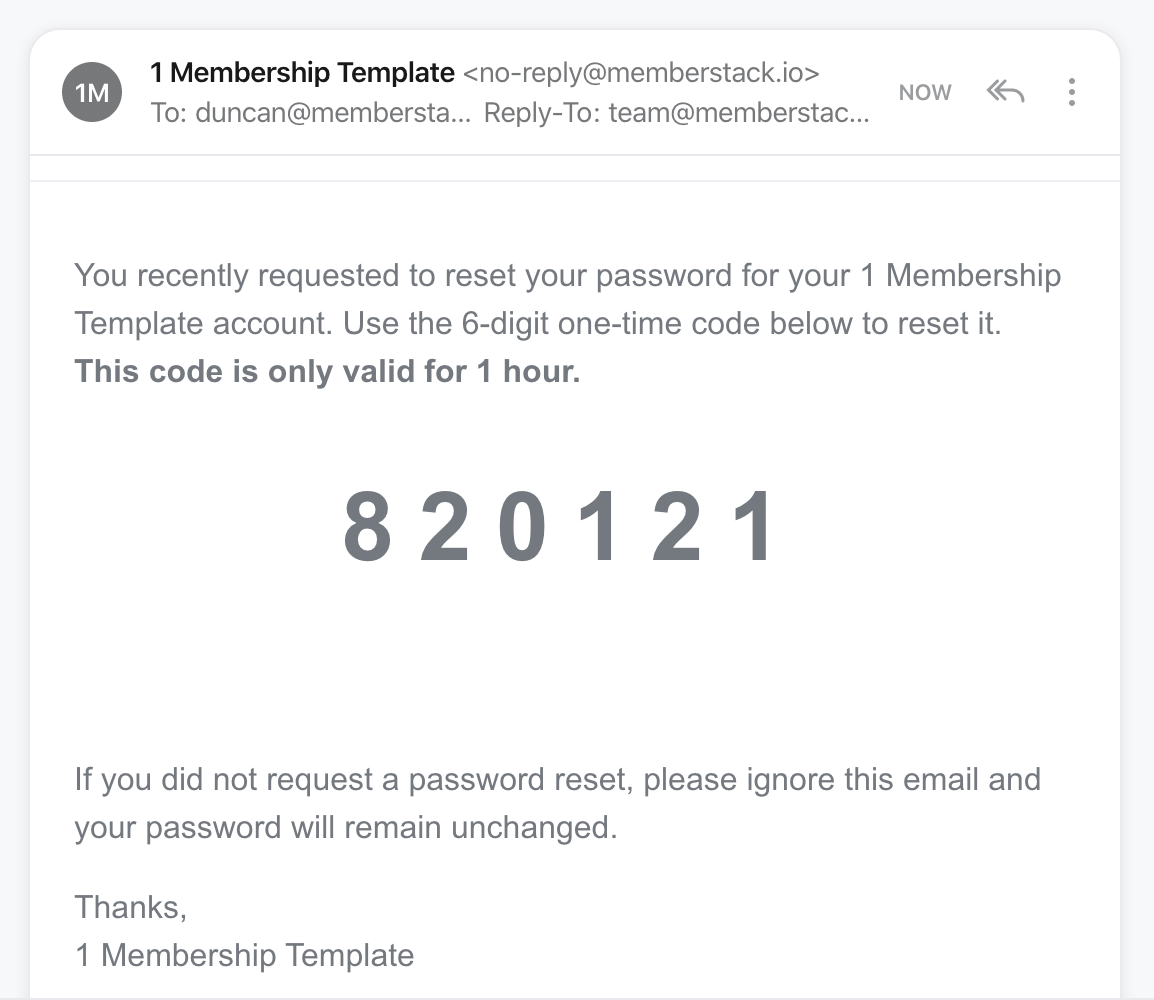 ---

We have made some improvements to the 'Password Reset' experience for members:
The reply-to email for all password reset emails is now the website owners email, so you can help your members if they're having trouble resetting their password.
We are now using an HTML template for Password Reset emails to make it look more official instead of plain-text emails.
We improved the wording on the Password Reset modal to be less confusing for your members.
Password reset codes are now called '6-digit one-time codes' to clarify how they are meant to be used.

Hope that helps your applications & businesses with another small touch of improved customer/member experience. 😄